---
04.00.15
5 Best Film Cameras That You Can Purchase Brand New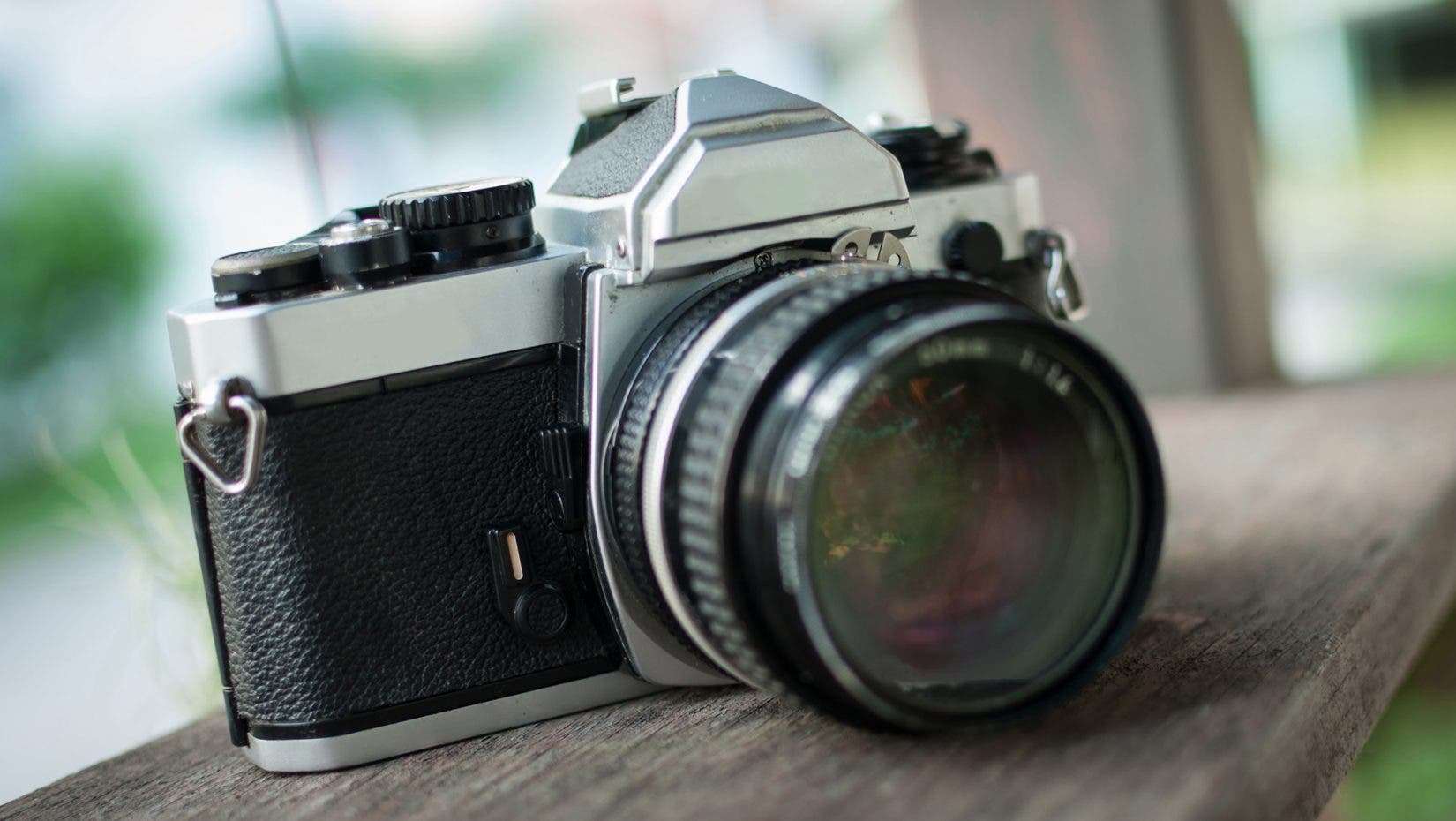 If you've been looking to go back to basics and take up film photography, you're going to need a reliable film camera to work with. Luckily, great quality film cameras are still being made by the industry's top manufacturers.
Why go back to film when we live in the digital age? Photographers who still shoot film say that it helps make them a better shooter, and clearly, there is some truth to this. With film, you really have to pay attention to what you are photographing. You need to be meticulous about every single detail before you press the shutter button—otherwise, you risk wasting your film. Knowing that you have a limited number of shots (and can't correct any mistakes with Photoshop) makes you stop and think before taking a photo. This restriction, while limiting, helps photographers become better at their craft. It also translates to thoughtfully composed, carefully shot images that they can truly be proud of.
Here are the best film cameras for photographers of all skill levels:
Adorama Price: $519.00
Only a few film cameras are still in production and can be purchased brand new from either the manufacturer or any authorized camera retailer—and the Nikon FM-10 is one of those cameras. One of the successors of the Nikon FM, which became the basis for the highly successful Nikon film camera lineup of the same name, the FM10 is a mid-range manual focus SLR that is geared toward beginners with its basic but fully manual functionality, easy-to-use controls, and of course, the reasonably affordable price.
Key Features and Specifications of the Nikon FM-10:
● Includes 35-70mm f/3.5-4.8 Zoom Nikkor lens
● Nikon F bayonet lens mount (accepts AF and AI-S Nikkor lenses, as well as other third-party Nikon mount lenses)
● Operable without batteries
● Wide shutter speed range (up to 1/2000 second)
● Fixed pentaprism viewfinder (eye-level)
● Depth-of-field preview
● Double exposures
● Built-in hot shoe (accepts any dedicated Nikon flash and other non-dedicated hot shoe flashes)
● Center-weighted photodiode light meter
● Manual advance and rewind
● Dimensions: 139 x 86 x 53 mm; Weight: 420g
Adorama Price: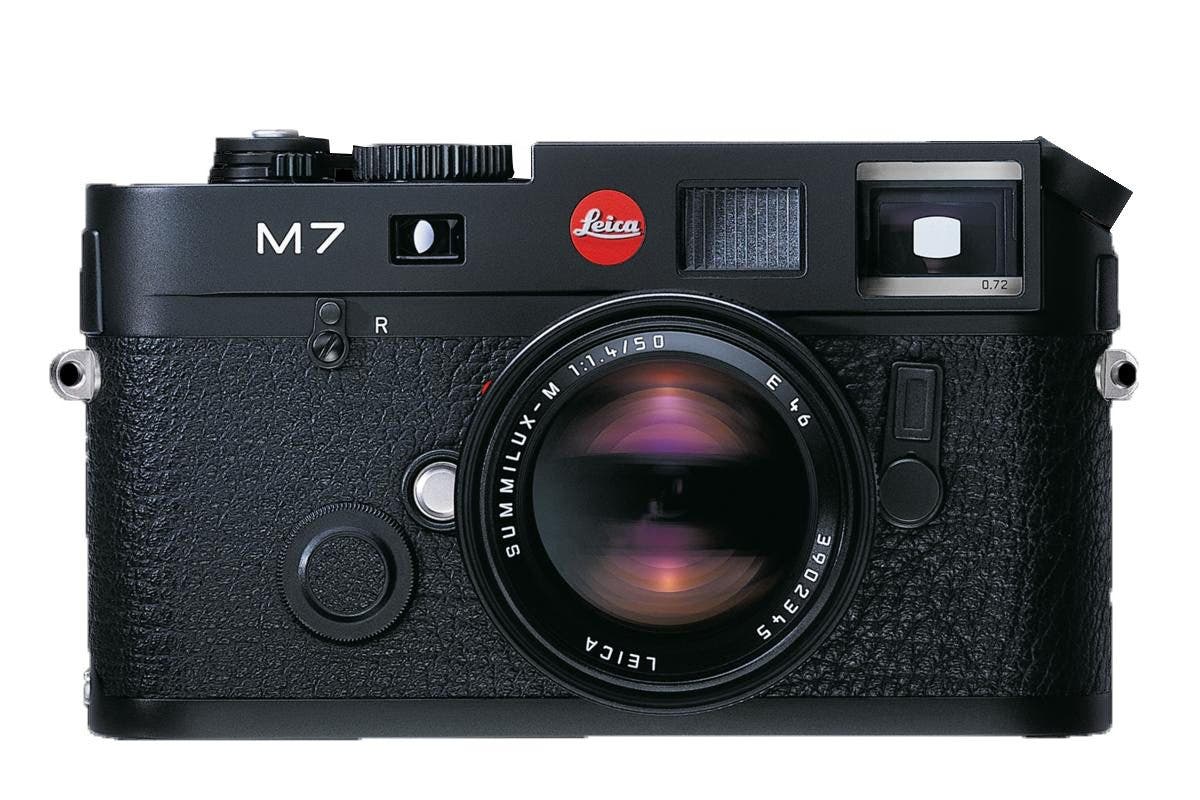 A heavy favorite among film photographers, the Leica M7 gives you the classic analog look and experience but with some modern updates to improve speed, convenience, and performance. The M7 is a rangefinder film camera that's handcrafted and made with the finest materials. As one of the best film cameras out there, it's the perfect choice for hardcore enthusiasts who need a premium, high-performance 35mm film camera that's built to last a lifetime.
Key Features and Specifications of the Leica M7:
● .72 viewfinder magnification
● Accepts all compact M-Mount lenses (broad selection of available lenses)
● Wide shutter speed range (up to 1/1000 second)
● Classic viewfinder with electronic information
● Variable aperture priority exposure mode for automatic exposures
● Automatic film speed detection to prevent incorrect exposures
● Electronically controlled cloth focal plane shutter
● Dedicated flash speed of 1/50 second; allows second-curtain flash synchronization
● Flash speeds of up to 1/1000 second with Metz flash units
● Customizable, handcrafted metal body
● Dimensions: 138.0 x 79.5 x 38mm; Weight: 610g
Adorama Price: $2499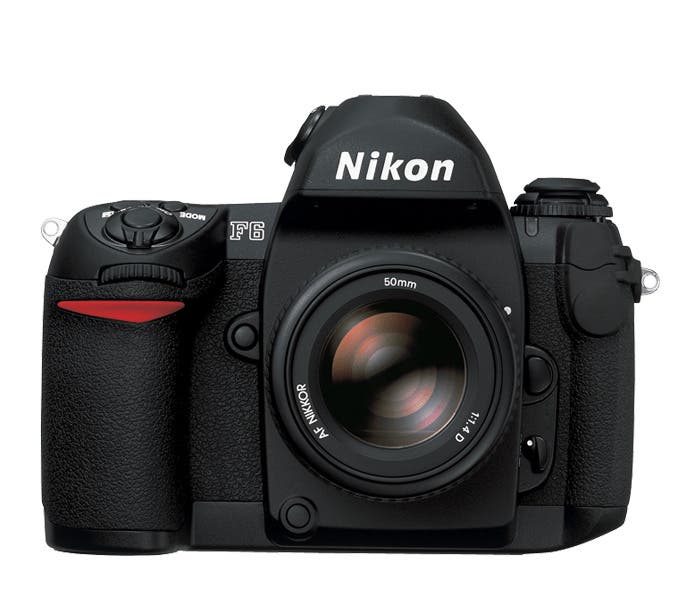 Looking for the best film camera that can compete with your high-end DSLR? The Nikon F6 is a top-of-the-line SLR 35mm film camera geared specifically toward professional users. Apart from the Nikon FM-10, the F6 is the only other Nikon film camera that is currently in production. It's the sixth camera in Nikon's legendary pro-level F series—pioneered by the Nikon F, which was the brand's first ever SLR film camera—and carries many of the same features as its predecessors but with a few useful updates for improved usability and effectiveness to keep up with the modern user's needs.
Key Features and Specifications of the Nikon F6:
● Accepts almost any Nikon F-mount lens with full metering functionality
● 11-area AF system with nine cross-type sensors
● Four AF area modes: Single Area AF, Dynamic AF with Focus Tracking and Lock-On®, Group Dynamic AF, and Closest Subject Priority Dynamic AF
● Three exposure meters: 3D Color Matrix, Center-Weighted, and Spot metering
● Shutter speeds of 30 to 1/8000 second (up to 30 minutes in M mode)
● Creative Lighting System including Advanced Wireless Lighting with AUTO FP High-Speed Sync capability up to 1/8000 second
● Continuous high-speed shooting up to approx. 5.5 fps (or up to 8 fps with optional Multi Power Battery Pack MB-40)
● High-precision, electronically controlled vertical-travel focal-plane shutter with built-in shutter monitor
● Floating design for shutter and aperture mechanisms to reduce internal vibrations and operational noise
● Built-in data back function
● 41 custom settings
● Large rear LCD panel
● Seven interchangeable focusing screens (B Type BriteView clear screen Matte II )
● Lightweight and highly durable due to hybrid metal body with magnesium alloy
● Enhanced weather, moisture, and dust resistance
● Dimensions: 157 x 119 x 79mm; Weight: 975g
Adorama Price: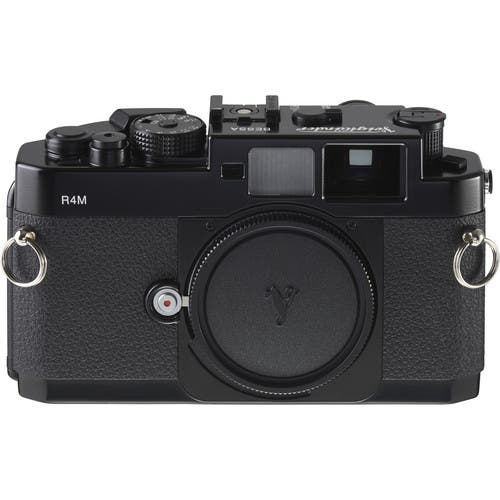 If the Leica M7 doesn't fit your budget, the Voigtlander Bessa R4M is a camera that you may want to look into. Built specifically for wide-angle applications, the R4M is equipped with built-in parallax projected framelines for wide-angle lenses (21, 25, 28, 35, and 50mm) to allow framing and focusing directly from the built-in viewfinder. Packed with other notable modern features, casual and professional shooters will appreciate the budget-friendly price of this 35mm film camera, which comes pretty close to most Leica rangefinders in terms of design, build quality, and performance.
Key Features and Specifications of the Voigtlander Bessa R4M:
● Bright viewfinder with wide-angle design
● Built-in parallax projected framelines and split-image rangefinder patch
● Leica M-type bayonet lens mount (accepts lenses from Voigtlander, Leica, Canon, Minolta, and Konica)
● Electronically controlled vertical-travel focal-plane shutter
● Shutter speeds of up to 1/2000 second
● LED metering display shows exposure information
● TTL Center-weighted light metering
● Dimensions: 36 x 81 x 35mm; Weight: 430g
Adorama Price (with removable lens): $49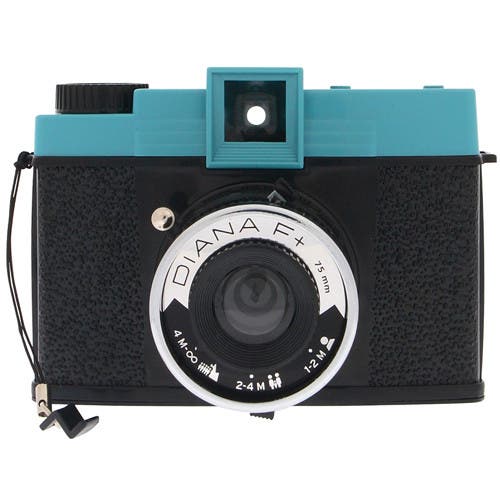 Despite its toy-like appearance, the Lomography Diana F+ is not just a simple point and shoot. An updated reproduction of the cult classic Diana, the Diana F+ uses 120 medium-format camera film and allows you to choose your shutter and aperture settings, use manual focus, and work with interchangeable lenses. It may not be as powerful or feature-packed as the other cameras on this list, and it certainly isn't in league with some of the best film cameras out there for serious shooters, but the Diana F+ is still a must-have for any true-blue photography enthusiast who wants to explore his craft with various types of instruments. Whether you're an amateur or a pro, having a lomo film camera is a great way to experiment and take some truly unique and creative images.
Key Features and Specifications of the Lomography Diana F+:
● Uses 120 medium-format camera film
● Two shutter settings and three aperture settings
● Manual focus
● Focusing zones: 3.3-6.6′, 6.6-13.1′ or 13.1′ to infinity
● Built-in pinhole feature
● Endless Panorama mode
● Multiple shooting modes
● Shutter lock and standard tripod thread for long exposures
● Comes with removable lens, flash, and plastic color gel filters
Category:
Camera
|
Views:
54
|
|
|