---
20.22.17
Best superzoom camera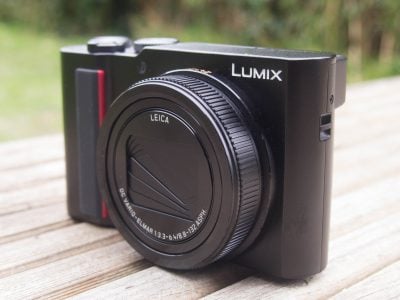 Panasonic's Lumix TZ200 / ZS200 is the new top model in its enormously popular travel-zoom series. Successor to the TZ100 / ZS100, it inherits the 1in / 20 Megapixel sensor, built-in viewfinder, non-tilting touchscreen, 4k video and Wifi, but boosts the earlier 10x zoom range to 15x, increases the viewfinder detail, adds 1080 video at 120p for slow motion, and now includes Bluetooth for seamless connectivity and location-tagging. The literally big news though remains that new 15x zoom range, equivalent to 24-360mm and easily out-gunning not just its predecessor, but all rival 1in compacts with pocket bodies. The only compromise is an aperture that's become even dimmer at f3.3-6.4 versus the f2.8-5.9 of its predecessor, which in turn was already a lot dimmer than the f1.8-2.8 of rivals with shorter zooms. But that's the compromise you have to weigh-up. If you want a 1in sensor with a big zoom that's also bright, you'll need a much bigger body like the Sony RX10 or Lumix FZ2000. Ultimately for many photographers, the TZ200 / ZS200's combination of a big zoom and decent sensor in a pocket body is all they need to know: the lens range and feature-set are unbeatable in its class and like its predecessor it comes highly recommended.
Check prices on the Panasonic Lumix ZS200 at eBay.com,B&H, or Adorama. Alternatively get yourself a copy of my In Camera book or treat me to a coffee! Thanks!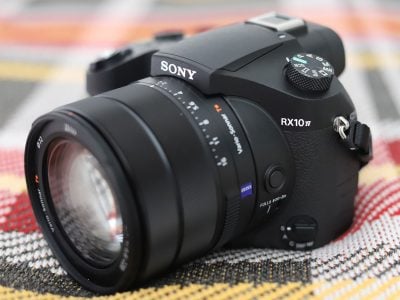 The RX10 IV updates Sony's high-end Bridge Super-zoom retaining its predecessor's 24-600mm / 25x zoom, weather-proof body and OLED EVF, but inheriting the RX100 V's sensor for phase-detect AF, 24fps bursts and 4k without binning. The fact the RX10 series inherits the latest RX100 sensor and imaging pipeline is no surprise, but having phase-detect AF with the longer 24-600mm range is so much more compelling. Coupled with the great quality video, touchscreen and Bluetooth location tagging, the RX10 Mark IV could become the ultimate all-rounder; check out my hands-on review-so-far!
Buy the Sony RX10 Mark IV from eBay, B&H, or Adorama. Alternatively you could treat me to a coffee!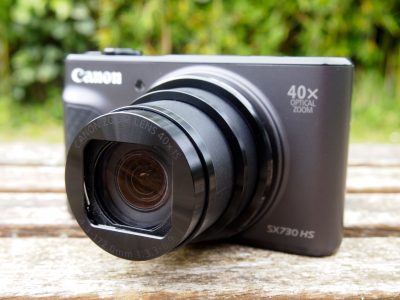 Canon's PowerShot SX730 HS is the company's flagship pocket super-zoom camera. It shares the 20 Megapixel resolution, 1080p movies and 40x optical zoom range of its predecessor, all packed into a surprisingly small body. Canon's added a tilting screen and Bluetooth for easier connectivity and effortless GPS tagging, but it faces tough competition from Panasonic's Lumix TZ90 / ZS70 which also offers a viewfinder, 4k video and a touch-screen, albeit with a shorter 30x zoom range.
Buy the Canon SX730 HS from eBay, B&H, or Adorama. Alternatively you could treat me to a coffee!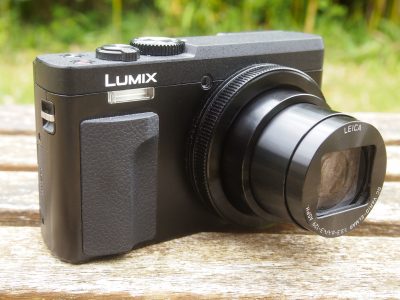 On the face of it, Panasonic's Lumix TZ90 / ZS70 doesn't add a lot to the earlier TZ80 / ZS70. The touch screen flips up and over and there's a new 20 Megapixel sensor which delivers better quality 4k UHD video. However, with a 30x optical zoom, built-in viewfinder, great continuous shooting, 4k UHD video with PASM exposure control, 4k photo modes, RAW recording, and a wealth of other features, it remains one of the most powerful pocket super-zooms around and comes Highly Recommended. But if you can live without the flip-up screen the earlier TZ80 / ZS60 is well worth keeping in mind.
Buy the Panasonic Lumix ZS70 from eBay, B&H, or Adorama. Alternatively you could treat me to a coffee!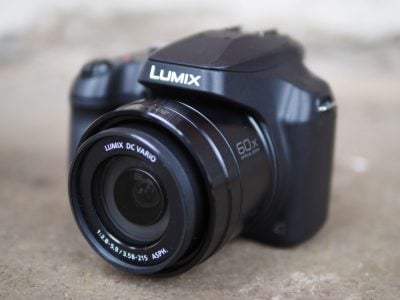 The Panasonic Lumix FZ80 / FZ82 is a bridge super-zoom with a 60x optical range. It updates the Lumix FZ70 / FZ72, retaining the older model's 20-1200mm lens, but with a new 18 Megapixel sensor, an upgraded 3 inch 1040k dot fixed touch screen, and a more detailed 0.2in 1.7 Million dot EVF. Also new are 4K video and 4K Photo modes, excellent Wifi for wireless shooting and image transfer, faster continuous shooting, improved AF with Panasonic's Depth from Defocus technology and USB charging. It's got just about everything you could wish for in a bridge camera at this price bar an articulated screen, so comes highly recommended.
Buy the Panasonic Lumix FZ80 from eBay, B&H, or Adorama. Alternatively you could treat me to a coffee!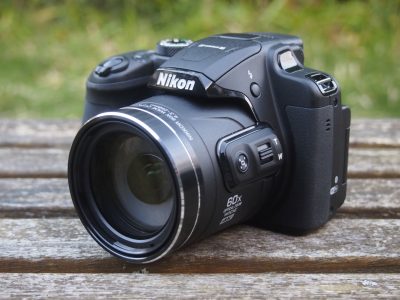 The COOLPX B700 offers a pretty compelling all-round package. With the combination of the 60x zoom, Raw shooting and 4K movies together with the seamless connectivity provided by Snapbridge, there's very little that compares with the B700 at this price point. Ultimately though, it mostly comes down to the 60x zoom range and SnapBridge, which will allow you to share you photos with minimal effort. 4K UHD movies and RAW shooting sound impressive, but some might question just how much extra quality they'll provide in practice given the limitations of the compact sensor. All the same, they're great features to have and are backed up with manual exposure control and loads of feature modes. There's a also the excellent viewfinder and articulated screen to factor in, though these remain unchanged from the earlier COOLPIX P610, which may be available at a lower price.
Buy the Nikon COOLPIX B700 from eBay, B&H, or Adorama. Alternatively you could treat me to a coffee!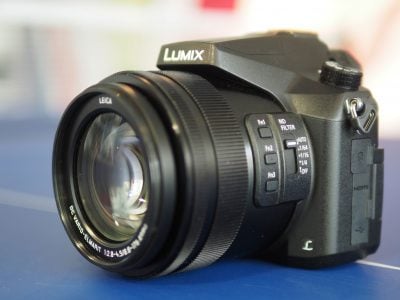 Panasonic's FZ2000 / FZ2500 is the company's best bridge super-zoom camera to date. Everyone benefits from the 20x / 24-480mm zoom range, larger viewfinder and articulated touchscreen, but movie shooters will adore having unlimited 4k recording, 10-bit HDMI output, smooth internal zooming and a built-in ND filter adjustable by 2, 4 or 6 stops. With so many enhancements and improvements over its predecessor, it's hard not to enthuse over the Lumix FZ2000 / FZ2500 which packs in a huge range of features at a very competitive price. As a high-end camera I do wish it had weather-sealing, but it doesn't hold it back from earning a Recommended award. Compare closely with the Sony RX10 series.
, B&H, or Adorama. Alternatively you could treat me to a coffee!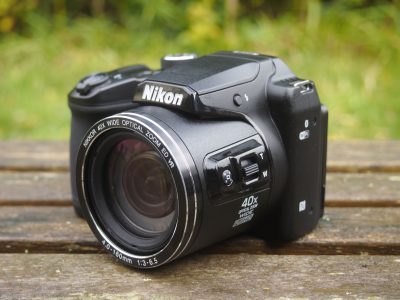 The Nikon COOLPIX B500 is a very attractive proposition for novice photographers moving up from a phone or small compact and looking for a long zoom range in an SLR style body without the expense and complexity of a camera with interchangeable lenses. But if you can afford to spend more, compare closely with the higher-end B700 which gives you a longer zoom, higher resolution sensor, RAW mode, a more versatile screen, electronic viewfinder, more exposure modes, and 4K movies.
Buy the Nikon COOLPIX B500 from eBay, B&H, or Adorama. Alternatively you could treat me to a coffee!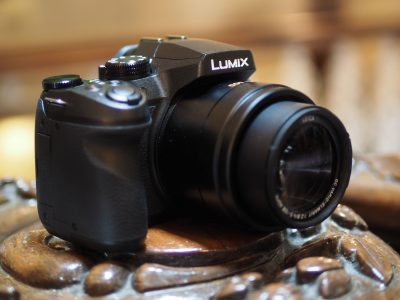 The Lumix FZ330 / FZ300 keeps the earlier FZ200's 24x / f2.8 lens and 12 Megapixel MOS sensor, but upgrades the image processor, viewfinder and screen, along with adding support for 4k video and sealing the body against dust and moisture. There's no question the FZ330 / FZ300 will be an attractive proposition for anyone looking for a higher-end super-zoom without breaking the bank. But also consider stepping that bit further to the Lumix FZ1000 which quadruples the sensor size to a 1in type for much better quality.
Read more: https://www.cameralabs.com/best-superzoom-camera/
Category:
Camera
|
Views:
465
|
|