---
18.30.30
Nikon Announces Development of "Smaller and Lighter" Nikkor 500mm F/5.6 VR Lens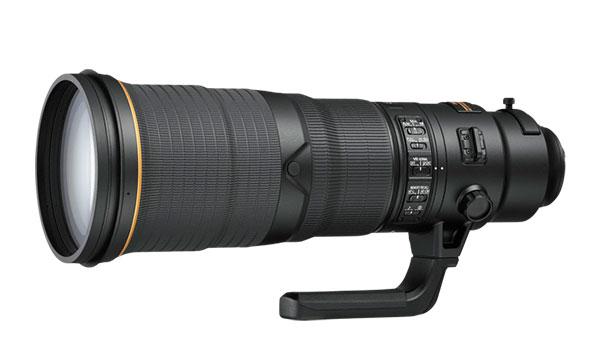 Nikon announced this morning that it is developing the AF-S NIKKOR 500mm f/5.6E PF ED VR, an FX-format (aka full frame) fixed focal length super-telephoto lens, which the company says will "strike the ideal combination of portability and performance." Nikon did not release images of this upcoming lens; the photo above is of the AF-S Nikkor 500mm f/4E FL ED VR lens from 2015 for reference.
According to Nikon, the AF-S NIKKOR 500mm f/5.6E PF ED VR lens will be "significantly smaller and lighter than comparable camera lenses" due to the use of Phase Fresnel (PF) lens elements in the upcoming 500mm.
"Despite its long focal length, the lens' compact body can be attained with fewer lens elements, making it ideal for a variety of hand-held shooting scenarios," Nikon USA said this morning in an email.
The lens will use the same type of Phase Fresnel (PF) lens element found in the AF-S NIKKOR 300mm f/4E PF ED VR lens, which was introduced in January 2015. Here is our review of that Nikkor 300mm lens for reference.
"Despite its 500mm focal length, the (new) lens is small and light enough to use hand-held in a wide variety of situations where a photographer must capture unpredictable and fast-moving subjects, including sporting events and wildlife photography," Nikon said in a press announcement.

Read more: https://www.shutterbug.com/content/nikon-announces-development-"smaller-and-lighter"-nikkor-500mm-f56-vr-lens
Category:
Lenses
|
Views:
265
|
|
|