---
00.47.51
Nikon D850 Nikon School | Getting Started with the D850
Get the best out of your D850 with our new informative course. This highly anticipated and versatile camera is an exciting addition to the Nikon range. With the help of our Nikon experts during this day-long session you'll have the skills to get the results you want with both stills and full 4K movies.
OVERVIEW OF COURSE CONTENTS:
This course will help you explore the camera's features and controls; it has been designed to cut through much of the jargon while providing hands on practical experience. You will go away with an increased understanding and confidence when using your camera, allowing you to take control of your picture taking and help you turn interesting photo opportunities into outstanding images.

Topics covered will include:
• Tips and tricks
• Shooting high resolution images
• Auto-focusing system
• Camera buttons and controls
• Reviewing images
• Introduction into video
• Best camera settings for landscape, wildlife, sports and portraiture photography
• Managing colour
BOOK THIS COURSE
28 SEP, 2019
LONDON
( 10:30 - 16:30 )
TRAINER: NEIL FREEMAN / RICCI CHERA
£129.00 per attendee
Meet the Nikon School team
Everyone at Nikon School shares a passion for photography combined with a wealth of training experience. Click on our bios below to find our more about who we are and what we do...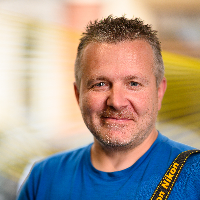 Neil Freeman - Training Manager
Areas of Expertise:
Neil's passion for photography began as a child and he has acquired an extensive knowledge across a range of camera brands and imaging software; his avid interest in new technologies has enabled him to become proficient in all forms of photography. Throughout the course of his career he has photographed everything from high end weddings, portraiture, landscapes and product photography. Running his own professional photography business for 10 years prior to joining Nikon, Neil now shares his expertise, talent and creativity by training others.
Photographic Inspiration:
Ansel Adams plays a big part in influencing my landscape photography. For portraits, I like the work of George Hurrell and anything lit with 'chiaroscuro' lighting.
Favourite Photography:
Landscapes, Low Light and Portraits
Read more: https://nikonschool.co.uk/course/7723/getting-started-with-the-d850-part-1/10472
Category:
Camera
|
Views:
68
|
|
|