---
03.32.05
What new cameras are coming out in 2018? The best camera rumors and predictions
We round up the most credible rumors and throw in our thoughts on what's coming
Will we see a full-frame Canon mirrorless camera this year? Or a new line of mirrorless models from Nikon? How will Fujifilm's popular X series develop?
At this time of the year, anything is possible. With most of the main photography events such as CES and Japan's CP+ behind us, the likelihood of new products isn't quite as strong as it is at the start of the year. That said, Photokina, which is arguably still the most significant even in the photography industry's calendar, is only a few months away, and manufacturers don't always wait until the show itself to lift the lid on their new products.
So what are we likely to see arrive during the rest of 2018? Which lines will manufacturers update? Here, we've collated the rumors that are most likely to come true and offered our own predictions as to what we may be seeing before long.
Canon camera rumors 2018
Canon has done a brilliant job to revamp its DSLR line from top to bottom over the past couple of years, from the baby EOS Rebel T7/2000D and EOS 4000Dthrough to the full-frame EOS 6D Mark II and EOS 5D Mark IV models.
It's also recently released the entry-level EOS M100 and mid-range EOS M50 mirrorless model and bolstered its compact line with the PowerShot G1 X Mark III. So what might be next?
Read more: Canon EOS 5D Mark IV vs Nikon D850: Specs compared
Canon EOS 7D Mark III
One of the strongest rumors right now concerns the imminent arrival of the Canon EOS 7D Mark III DSLR. The existing EOS 7D Mark II is now over three years old, and it lacks many features that are now standard on similar models such as Wi-Fi, touchscreen control, 4K video recording and focus peaking. The fact that Nikon has two very well received alternatives in the D7500 and D500 makes it all the more vital that Canon updates its mid-range APS-C offering as soon as possible.
Read more: Canon EOS 6D Mark II vs EOS 7D Mark II: Specs compared
Another logical addition to the EOS DSLR line would be a replacement for the EOS-1D X Mark II, although there is no great demand for an update here just yet. It does, after all, offer a very respectable 14fps burst shooting option, together with 4K video and am excellent focusing system. That said, Nikon has been giving Canon heat over the past year or so with its excellent D5, so there's definitely room for something fresh.
Canon full frame mirrorless camera
Rumours of a full-frame Canon mirrorless camera continue. Initially, these seem to have been based more on hope than on any credible information, but recent reports state that the camera is also been covertly tested out in the wild by professionals.
Such a camera would also require a new line of accompanying optics, as the lenses designed for its existing mirrorless bodies are highly likely only to have an imaging circle wide enough to cover the dimensions of the APS-C sensors it has used thus far.
Read more: 10 tips on getting the best out of your Canon camera
One glimmer of hope here is the fact that Canon has developed a new full-frame sensor, the 26MP unit found inside the EOS 6D Mark II DSLR. There's a possibility it may choose to use this elsewhere, although the company hasn't traditionally used the same full-frame sensor across many models in the way that other manufacturers have. Click here to read our Canon EOS 6D Mark II review
What we think: The strongest rumour concerns the two new lenses, but with its EOS M mirrorless line having now welcomed a number of entry-level and mid-range mirrorless bodies, the time is right for a full-frame flagship. Hopefully both will arrive before long.
Despite the fact that there is very little credible information on the specs of a forthcoming EOS 7D Mark III, the current EOS 7D Mark II is well due an update. This is highly likely to sport a sensor that employs Canon's Dual Pixel CMOS AF technology and, if it's to compete with the likes of Nikon's D500, it really ought to offer 4K video recording too.
Read more: The complete guide to Canon's lens terms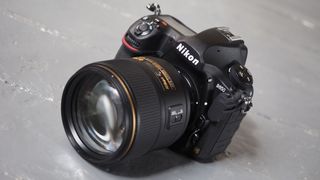 Probably the hottest camera of the moment is still Nikon's D850, and one wonders whether Nikon has had time to plan anything else as it scrambles to produce enough samples to meet demand. But let's just assume it has; what else might we shortly see?
Read more: Nikon D850 review
Nikon D760
Nikon's D750 has been a well-loved member of Nikon's full-frame portfolio, and the fact that it's one of the cheapest full-frame cameras around has only broadened its appeal further. It has, however, recently celebrated its third birthday, and has been overshadowed somewhat by the likes of the newer D850and DX-format D500.
Read more: The 10 cheapest full-frame cameras in 2018
A Nikon D760 update, therefore, would make a lot of sense. We would expect the D760 to sport a full-frame sensor with around 36MP, which would place it roughly halfway between the 24.3MP D610 and 45.7MP D850.
4K video, a feature lacking on the D750, would also most likely make an appearance, and we would be very surprised to see it carry with the D750's autofocus system when you consider the progress the company has made with the newer 153-point AF system found inside the D500 and D5 models.
Nikon D3500
Nikon's D3400 remains one of the most popular DSLRs for those stepping into interchangeable-lens photography for the first time, and it makes sense that the company will look to replace it before long – particularly with the recent introduction of Canon's EOS 200D and EOS M50, and the EOS 2000D and EOS 4000D pair.
In fact, when you consider that the company's D3300 was released in 2014, and the D3400 in 2016, a 2018 release for the next model in the line makes perfect sense. Such a camera would probably maintain the D3400's 24MP sensor resolution, but would likely address the D3400's shortcomings, such as the lack of a touchscreen and its sub-par connectivity options.
Nikon D5x
There are also some rumblings of a D5x model, whose name suggests a D5 body with a high-resolution sensor (the D5 sports a 20.8MP sensor). The development of the D850's 45MP sensorlends this particular rumour more credibility, but such a strategy normally sees the more advanced, pricier model released first, which makes it seems somewhat less likely.
Nikon full frame mirrorless camera
Nikon admitted last year that it would be focusing more on the premium end of the mirrorless market, and also said that it's developing a new mirrorless camera. As with most announcements of these kind, the language used here is deliberately obscure; surely at any one point, the likelihood is that a manufacturer will be developing its next model anyway?
Read more: 10 tips on getting the best out of your Nikon camera
Nevertheless, this has been enough to give longstanding rumours about a full-frame mirrorless model a significant boost. Given the lacklustre reception to its 1 series – which some have speculated have already been killed off by the company – this would make sense, although we would again have the issue of what lens mount such a camera would use. A new lens mount would be ideal, but this presents its own challenges.
What we think: We certainly expect a high-end mirrorless camera to arrive before long, although quite whether that will be a full-frame model or an APS-C-based offering it uncertain. Something designed to compete with Fujifilm's X-series of cameras would certainly be welcome to see. Then again, if Canon releases its own full-frame mirrorless model first, many would expect Nikon to follow with its own rival.
Read more: The 8 best portrait lenses for Nikon users
Fuji camera rumors 2018
Fujifilm recently refreshed its X-series with the flagship X-H1 model, which built on the bones of the popular X-T2 and X-Pro2 to deliver something even more appealing to the professional user.
This followed the X-E3 and X-A5 models, which means that the whole range is relatively up to date and makes the company's next move hard to guess. The X-Pro2, however, is now over two years old, so our money is on a third-generation Fuji X-Pro3 model.
Read more: Fujifilm X-H1 review
Fuji X-T100
There have been rumblings of a new Fuji X-T100 model for the past few weeks, and these have only got louder since reports of Fujifilm's EU site accidentally revealing the new camera on its website.
Specs are said to include a 24.2MP APS-C sensor, which doesn't appear to be part of the X-Trans CMOS family. Such a move would make sense, as Fujifilm has previously included non-X-Trans CMOS APS-C sensors inside more affordable mirrorless models like the X-A5 and X-A10.
Read more: Fujifilm announces the X-A5
Other features that are said to have been leaked include a 2.36million-dot OLED viewfinder and a three-way tilting LCD screen, the latter featuring on more premium models but missed out from the X-T20. It appears as though the camera maintains the same X-Mount as other models in the range, which we would expect to be the case.
Read more: Fujifilm X-T20 review
What we think: While the X-T20 is a great value model, there are no doubt many who would like to see something similar but in a smaller and more affordable package. So, the X-T100 would be a logical next move.
It probably wouldn't make much sense for Fujifilm to replace anything in its range just yet, save for the X-Pro2. Hopefully we will see a Fuji X-Pro3 model before the end of 2018.
Sony camera rumors 2018
Sony broke from its A7-series convention last year by kickstarting a new A9 series. Thanks to its advanced and densely saturated autofocus system, fast frame rates and blackout-free electronic viewfinder, the A9 has gone on to become perhaps the most lauded mirrorless camera in recent times. Read our full Sony A9 review here
It then went on to announce the first third-generation A7 model, the A7R III, before unveiling the A7 III in February. This makes its next move – at least within its full-frame A7 line – fairly easy to predict.
Read more: Sony A7R III review
Sony A7S III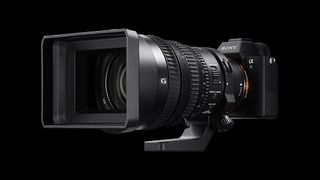 The A7S II has spent the last two-and-a-half years as one of the most appealing mirrorless choices for the professional videographer, and while its spec sheet holds up well next to more recent releases, it's possible Sony will incorporate some of the goodies from the A9, A7R III and A7 III in a potential replacement.
Advertisement
Read more: Sony A7 III review
These include a joystick around the back for moving the focusing point, as well as a battery with more juice than before. This should be in addition to a revised sensor too, potentially one with a different architecture to the one inside the A7S II.
As a video-centric model, it wouldn't be a surprise to see video specs fleshed out too, perhaps with a greater choice of frame rates or output options.
What we think: Although rumours of a potential Sony A7S III aren't quite as hot as those of other manufacturers' models right now, but its arrival would make a lot of sense right now.
Olympus camera rumors 2018
Olympus wowed everyone last year with the release of the OM-D E-M1 II, a camera that improved on its then-flagship E-M1 with superb autofocusing, 4K video and staggeringly effective image stabilisation. And we know that what starts at this level eventually trickles down to more junior models. Read our full Olympus OM-D EM-1 II review here
Olympus OM-D E-M5 Mark III
Although the chronology of its OM-D releases suggested that it would be the E-M5 II that would be next due a refresh, what we actually got next was the OM-D E-M10 Mark III.
Read more: Olympus OM-D E-M10 Mark III review
Now, it seems certain that the next arrival will be a replacement for the ageing OM-D E-M5 Mark II, most likely simply called the OM-D E-M5 Mark III.
What we think: Now we have the OM-D E-M10 Mark III, we'd love to see an OM-D E-M5 III. While this is unlikely to offer the rapid 18fps burst mode of its flagship sibling, it would be surprising to see this without improved autofocusing and 4K video – and we may even get that 20.4MP sensor too.
Category:
Camera
|
Views:
268
|
|
|